STOKE EDUCATION SERVICE

The Shaftesbury team of Education Advisors in Stoke have been working closely with the Stoke-on-Trent Virtual School to provide support for Children in Care in order to improve their educational and life outcomes. Our goal is not only to support these young people to achieve their expected level of progress in their educational setting, but to work proactively with the network of professionals around the young people to ensure their emotional needs are met too.
The team are based at Swann House, Stoke-on-Trent and have full access to the Social Workers and their assistants and are able to discuss issues concerning the needs of the young people.

---
What do we do?




The team also have access to a full-time Educational Psychologist for full consultation about the individual needs and strategies required to develop an understanding and a positive relationship with the child.

Every child has a personal education plan which is on-line and Shaftesbury advisors have a vital role in this process ensuring that the educational needs of the child are fully understood and met by the educational establishment, together with the Social Care arrangements. Once the young person reaches the end of Year 11 this becomes an education pathway plan and once again our advisors, building on the strength of their close links with schools and post 16 providers, support with this plan.

Another priority for the team is to support the young people through the stressful examination periods of their lives, such as Year 6 SATS and GCSEs in Year 11 and enhance their confidence and their ability to cope with these trying times. Our young people often have gaps in their learning and Shaftesbury work closely with schools and the yp to identify these and plan our 1:1 sessions around building their knowledge with target driven sessions.

Supporting with transition and being part of the planning process to either High School in Year 7 or to Further Education is also a key role for the Shaftesbury team. The change in circumstances for our young people is often unsettling and Shaftesbury ensure PEP and EPPs are in place with a detailed plan of support, driven by targets that are reviewed termly.

Last year a homework club was established for the Year 11 students to attend after School on a regular basis. This was well attended and many of them found it very useful and productive as they had access to most of the advisors and were able to work in a favourable atmosphere with their peers from other Schools and alternative educational establishments.

It is so rewarding to read the positive comments from the feedback sheets that are returned by both the young people and from the Schools about the impact of our intervention and our support. All the time and effort our advisors commit to their students is reflected on the great relationships we have with them and the value they place on our support in discussions with other professionals.
---
Powered by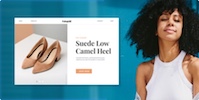 Create your own unique website with customizable templates.