SIBLINGS UNITED
Increasing Sense of Belonging

"The opportunity to be brother and sister" - Social Worker
Young people tell us how important the sense of belonging is to them. Humans are hardwired to belong. Our national Siblings United programme brings together brothers and sisters who are separated by the care system on therapeutic residential camps and short breaks including weekend events and one day events.
"Camp is an amazing way of supporting Looked After Children and spending time with other children. We are all the same…everyone understands everyone."- Young person


Our therapeutic residential camps for 11-18 year olds and our non residential short breaks have been developed with the aim of decreasing the sense of isolation that looked after and adoptive children often feel.

Siblings' United camps increases children and young people's confidence and therefore psychological resilience through adventure and creative activities. We foster better interpersonal skills through teamwork such as appreciation of individuality, fostering the development of empathy, mutual support and the ability to ask for help via the challenge of physical activities. Additionally, with our expert staff team assists young people with safe containment of difficult emotions especially through discussion of how the past impinges on the present, promoting greater self awareness as well as modelling of self regulation offered by staff.

Providing a Secure Base

Siblings United prides its self having maintained the same staff team since 2009. Many young people returning to the camps see the same faces year on year when everyone else around them including foster carers and social workers change on a regular basis. Our staff team have received training on Attachment Theory and Secure Base Model and have a refresher training annually. Siblings United staff team's interactions are informed by the Secure Base Model making interactions transformative, caring, and in many instances therapeutic, which is important given the level of trauma experienced by most of the young people.
"The staff always take time to find out about how things have been at home and what they can help with at camp. They also always feed back as to how things have been and will have a chat with the children whilst away about how good things are for them and to be kind to us. We feel completely supported by all the staff." - Foster Carer

The therapeutic residential camps and short breaks provides the young people a positive break from often intense foster or adoptive family dynamics contributing to the possibility of building more secure attachment patterns to on re- entry.
How can I pay?
Foster carers need to contact young person's Social workers and they can access funding that is allocated for
contact
preferably rather than
holiday
for children looked after. Additionally, funding for therapeutic camps can be accessed through
Education Pupil Premiums
.
Please call Siblings United Programme for further information if you cannot afford to pay for the camp 02084643986/07801501266.
What is the difference the camps have made in 2016/17?
73% of young people reported having learnt interpersonal skills, teamwork, problem solving and increased confidence
94% of young people built new peer relationships
77% of siblings stay in touch after camps; 28% of siblings now see each other monthly and 26% of them at least once per week
98% of children reported that they got along well (38% really well)with their siblings at camps
100% of children reported they enjoyed the activities at the camp
Engaging and improved relationship with social worker and other professionals
Reducing isolation and loneliness and increased preparedness for independent living
Increased cooperativeness in placement – one carer shared thatbehaviour improved significantly compared to 6 months of counselling at Child and Adolescent Mental Health Service (CAMHS)
88% of children and young people reported that they want to come back to our sibling camps
---
RESIDENTIAL CAMPS &
DAY ACTIVITIES

BAKE OFF
1st - 3rd December


CHRISTMAS PARTY
9th December


CHEF CAMP
17th - 18th February 2018

---
Powered by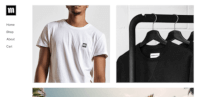 Create your own unique website with customizable templates.