Our Vision
"Our vision is that vulnerable, disadvantaged and excluded young people have bright and fulfilling futures and make a positive contribution to society.
​
We aim to make Shaftesbury Young People a sustainable and growing charity, dedicated to supporting vulnerable, excluded and generally disadvantaged young people to be healthy, to learn, develop, and achieve their aspirations. We will provide them with education, training and life skills to create a strong basis for employment and thereby empower them to lead an independent full life and be able to make a positive contribution to society."

Our Charitable Objects
The objects of the Charity are
to support and assist children and young people in need or in care
in order to relieve their needs for the public benefit including by:
​
Helping them to participate in decision making and having their view heard;
Helping them to learn and take part in a wide range of recreational and leisure time activities;
Helping them to be healthy;
Helping them to stay safe;
Helping them to make a positive contribution to society; and
Helping them to achieve economic and social well-being.
In doing so SYP has regard to the principles of the United Nations Convention on the Rights of the Child.
---
Powered by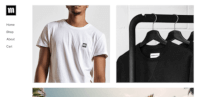 Create your own unique website with customizable templates.