Dear All
​
A very warm hello and welcome from me as I step into the fold as the new CEO of SYP from June 1st 2017. Bob Goldfield has now retired from SYP and is looking forward to his new life as an entrepreneur and family man, we at SYP wish him all the very best for the future.
Prior to joining SYP in July of 2016, I spent 28 years within public services as a senior Detective with the Police Service, Child Protection and Drug units to leading senior management teams within the Education domain. I have picked up a great many useful tools along the road and very much hope to capitalise on these to move the charity forward into a new era, especially as we are in this evolving digital world. Innovation has always been emblematic with SYP and I will continue to carry this as I embrace my role as the CEO. I enjoy sports, travelling and I am married with two teenage children which reminds me of the importance of creating a good work life balance.
Many of the young people we help, have seen and experienced more in their short lives than young people of their age should have and often find themselves on the fringes of our society, often through circumstances over which they have little or no control. Isolation is a horrible place, criminal behaviour can often follow, as temptation beckons. Our intervention, as I have witnessed and heard on many occasions is often the life line they so desperately require. Keresley, Stoke and London, provide this support on a daily basis and are terrific models and examples of what can be achieved.
Siblings, is a terrific success story. It is unique in the service we provide to these often very vulnerable children and under the steer of the current manager and her team have gone from strength to strength, year on year. Our advocacy remains clear that wherever possible, siblings must have access to meaningful contact. More camps this year are planned than any other thus far. Siblings United combines holidays and creative learning with significant success stories for some families as the programme continues to offer that special 'value added' service.
The AVC, carries the historical evidence, the Statue of "Arethusa", and the basin where the ships which housed many boys now provides/runs courses in swimming training. Prior to my appointment I was involved with the redevelopment plans of the Centre to return to the roots of offering training. The centre, with a new management team, has been exploring new areas of business which are now in the pipeline as a result of this proactive approach. I will continue to support their endeavours and wish them luck in continuing the journey that William William's and Lord Shaftesbury started.
The Charity has faced many challenges in recent times, I hope to steady the ship and give direction and focus. I am, however, very positive about the future. One thing is for sure. I cannot do it without a team committed to the same vision and ethos. I am a determined and committed individual and passionate about the work we do along with my senior management team. We will explore new ideas and think positively and
outside the box
to create new services and opportunities for young people,
Youth Voice
being central in creating those services.
Finally, in light of such awful recent events in both Manchester and London, it is often difficult to fully focus on our own objectives. As an organisation our hearts and minds go out very sincerely to all the families and friends affected by these tragic events. In an ever more volatile and violent world it is never more important to continue in our own way to bring some stability to the lives of those we touch daily.
Our staff will continue to work with young people to foster compassion, connectedness and empathy in a world that has created hatred, separateness and dissolution.
My leadership is a shared one with committed and passionate staff, working together as a team. I believe that SYPs legacy will continue through this strong and cohesive team that will strive to achieve our shared mission and vision.
Kindest Regards
Phil Williams
CEO
---
Powered by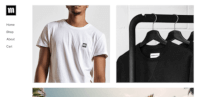 Create your own unique website with customizable templates.